#21 Private tour of the Rocket Factory Augsburg!
Through our events, we craft a place for discussion, knowledge exchange, and action around NewSpace centred in Bavaria. We showcase and engage the thriving NewSpace community in a rejuvenated spirit of networking, in a fun, productive and collaborative manner!
Sign up to our meetup and follow us on our LinkedIn or Slack channel to stay tuned about our future events!
#21 SpaceBrewery goes Augsburg
Join us for a private tour of Rocket Factory Augsburg to see what goes in the making of the amazing rockets taking mankind to Space!
Note: Entry allowed only for pre-screened individuals. Don't forget to fill out the google form (link on meetup event) to secure your entry! 
August 25th – RFA @ Berliner Allee 65, Augsburg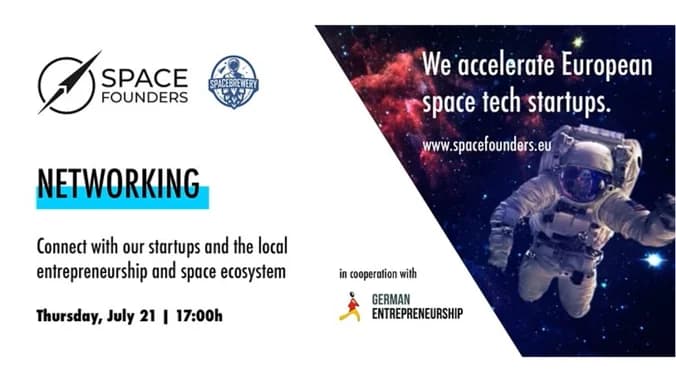 #20 An evening of networking with SpaceFounders
We had a great time last year with SpaceFounders. Join us again this year to have lots of fun surrounded with Newspace companies from the area. Register on meetup and join us to continue to brew #Newspace passion. 
July 21st – German Entrepreneurship GmBH
#19 The chilled space network meets again!
There is nothing that matches the joy of engaging our community in person. We are back with another in-person event with 50 spots in the Biergarten to meet on July 11. Register on meetup and let's continue to brew #Newspace passion in Munich. 
July 11th – Paulaner am Nockherberg